Regular price
Sale price
$7.00 USD
Unit price
per
Sale
Sold out
Elevate your manifestation journey with our Manifestation Planner, your key to turning dreams into reality. This beautifully crafted planner is designed to help you harness the power of intention, visualization, and focused action to manifest your deepest desires.
Features:
Guided Manifestation: This planner takes you through a step-by-step process to clarify your goals and desires. It helps you set clear intentions and break them down into actionable steps.
Daily Affirmations: Immerse yourself in daily affirmations to boost your positivity and reinforce your manifesting abilities. Cultivate a mindset of abundance and success.
Vision Board Pages: Create a visual representation of your dreams with dedicated vision board pages. Use images, words, and symbols to reinforce your goals and keep them at the forefront of your mind.
Gratitude Journaling: Practice gratitude daily with our integrated journal pages. Cultivating gratitude is a powerful way to attract more of your desires into your life.
Monthly Reflection: Reflect on your manifestations at the end of each month. Adjust your intentions, refine your goals, and celebrate your achievements.
Includes:
Cover
Getting to know myself
Thought patterns
Limiting beliefs
Morning routine
Evening routine
Facing your fears
10 Minutes of gratitude
Daily gratitude
Gratitude tracker
Raise your vibration
Inspirations
Meditation tracker
Manifest your dreams
Desire worksheet
3-6-9 Method
List of Attractions
Abundance Mindset
Letter to the universe
Manifesting cheat sheet
Vision board
8 Manifesting worksheets
Setting intentions
What to let go of
10 Affirmations
Body, mind, soul
Money blocks self talk
Editing money blocks
My beliefs about money
10 Ways of thinking
Daily mindfulness
Monthly planner
Weekly reflection
Yearly reflection
2 Journaling worksheets
Why Choose Our Manifestation Planner?
With our Manifestation Planner, you have a dedicated tool to amplify your manifestation efforts. Whether you're manifesting abundance, love, career success, or personal growth, this planner empowers you to take inspired action and bring your desires to life.
Invest in your dreams, set intentions, and manifest your best life with our Manifestation Planner. Make each day a step toward the reality you've always envisioned. Order yours today and start your transformation journey now.
*Instant digital download (nothing will be shipped to you).
Share
View full details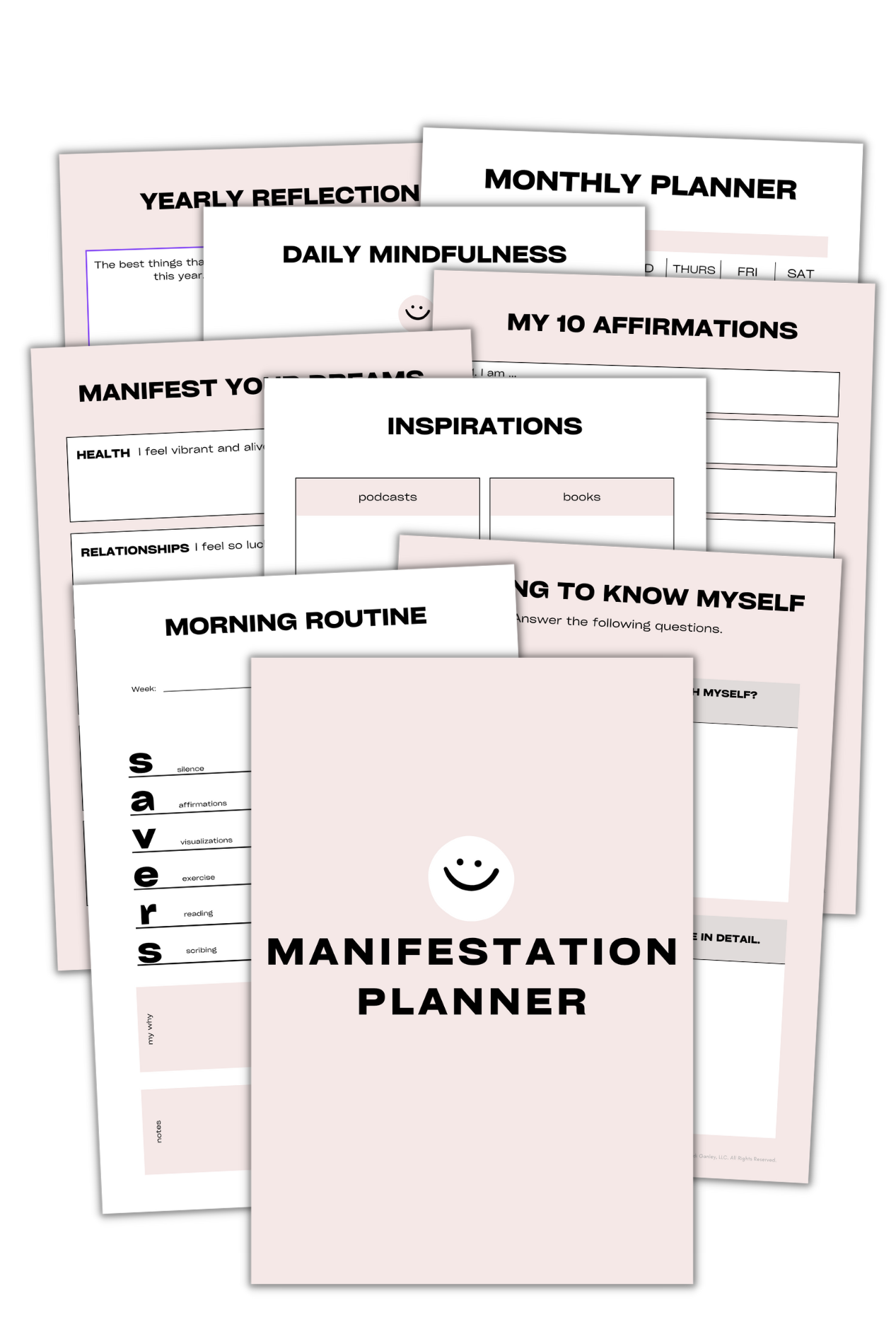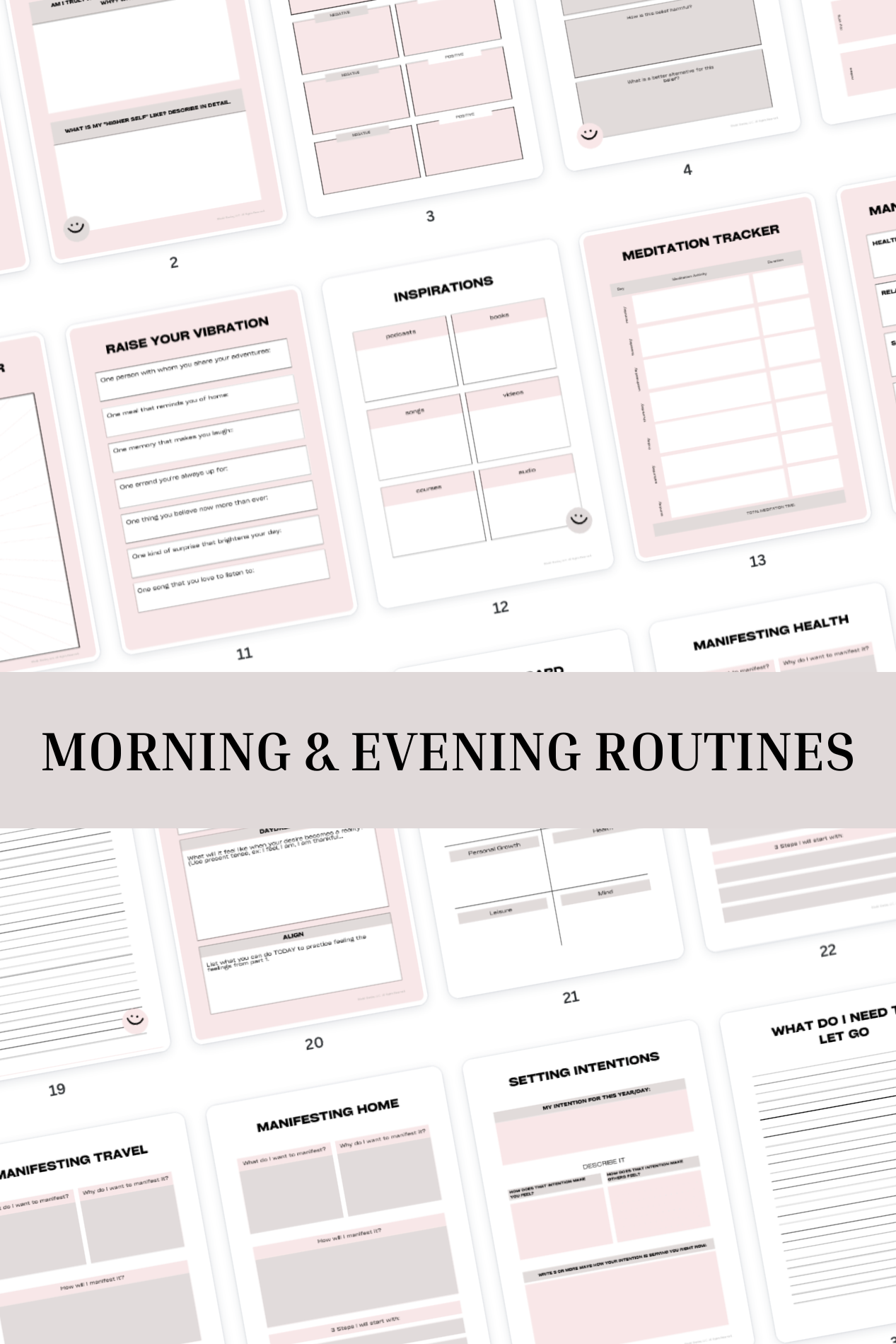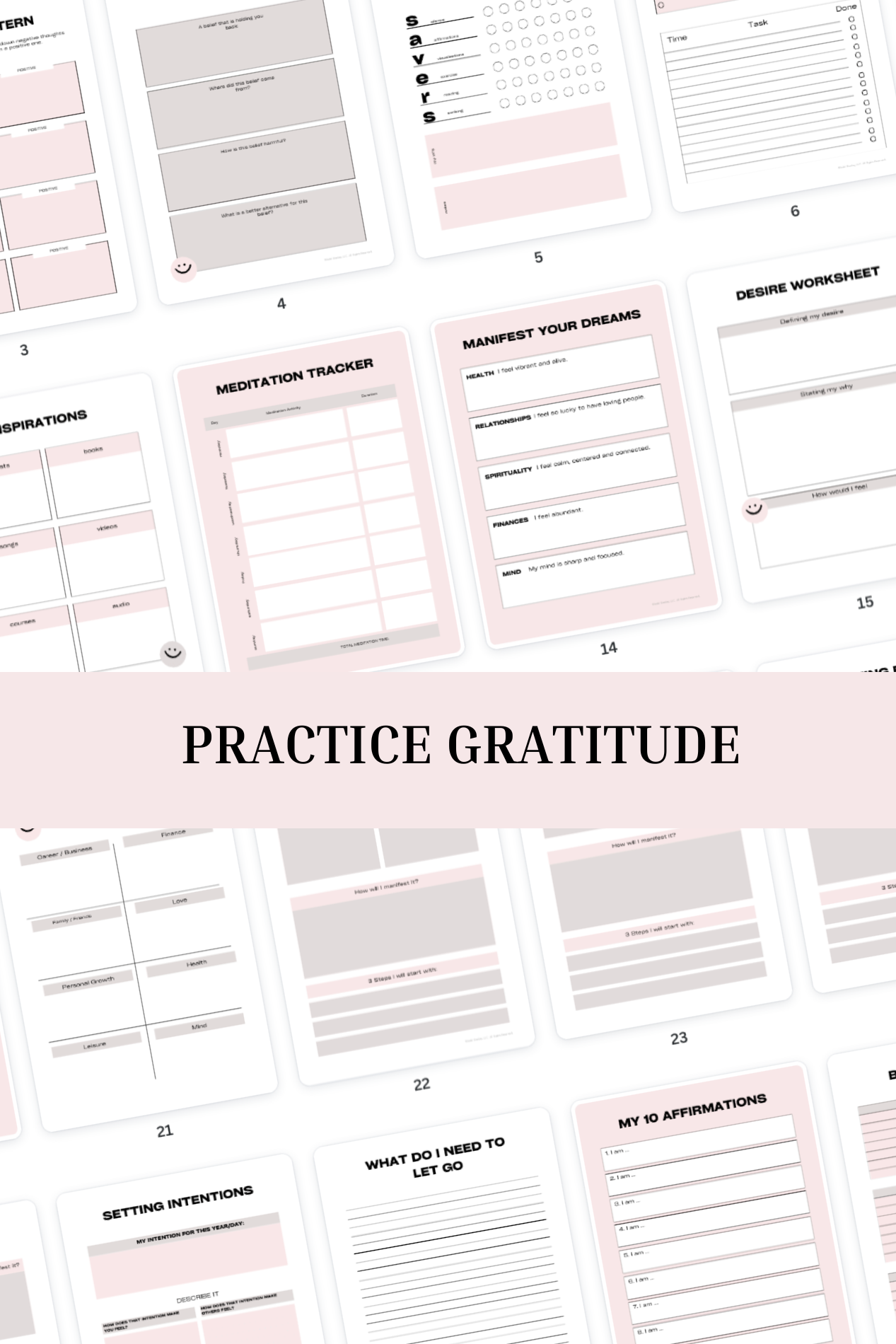 I've loved everything I've downloaded from AG.
I love the worksheets, definitely integrating this into my manifestation routine
Manifestation Planner
I really like this awesome planner, very useful
Love it!
It's just what I was looking for.
Manifestation Planner
A goal for the upcoming season is to plan and organize. This will be helpful.