Regular price
Sale price
$15.00 USD
Unit price
per
Sale
Sold out
Figuring out a budget that works for you and your lifestyle is difficult. In order to start saving money, you need to start tracking your income and expenses. 
Get this easy-to-use budget spreadsheet via Google Drive to help you gain control of your finances. 
You can easily track your income and expenses every month to see where you can cut back to start increasing your savings.  
These spreadsheets will help you to stay on track. All you have to do is input your information and they will automatically calculate everything for you!
These spreadsheets do ALL the work!
You will receive 1 spreadsheet with a tab for each month to track your monthly income and expenses. This will help you figure out where your money is going and how you can cut back to start saving more money each month.
You will get a yearly summary to provide you with each month's income and expenses along with the difference.
You can quickly view which months you spend more money and add in a note if there was a larger expense that month. This is automatically calculated based on your monthly budget information.

Each month also comes with a graph that will show you your monthly spending, income and savings. Plus, there is also a percentage of income spent each month so that you can see how you are managing your money.
The expense summary sheet will allow you to see the percentage of expenses for your entire year. It also breaks it down into a graph so that you can easily view which expenses are costing you the most amount of money.
*This is a digital product. You will be sent a link to copy to your Google Drive. Nothing will be shipped to you.
Share
View full details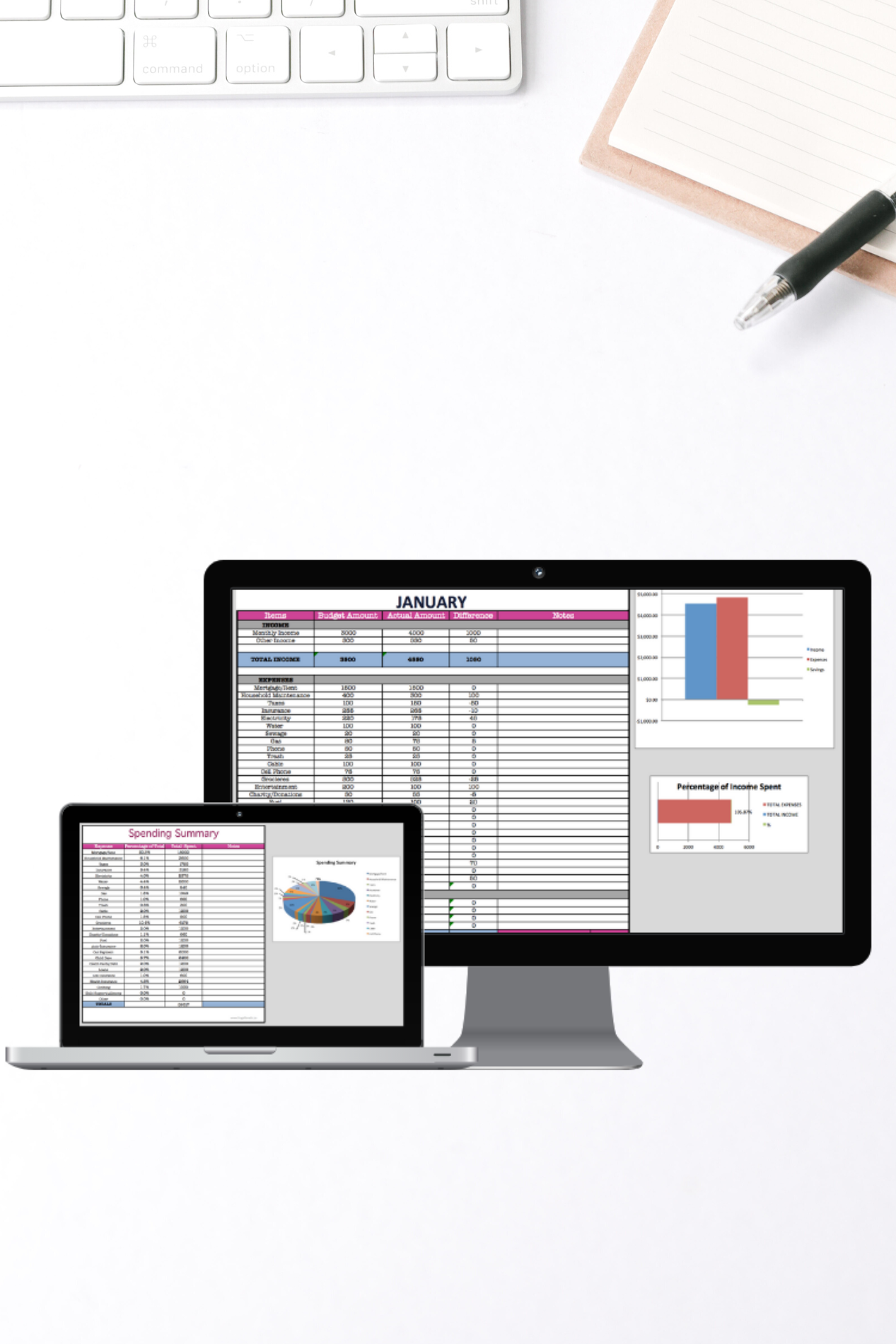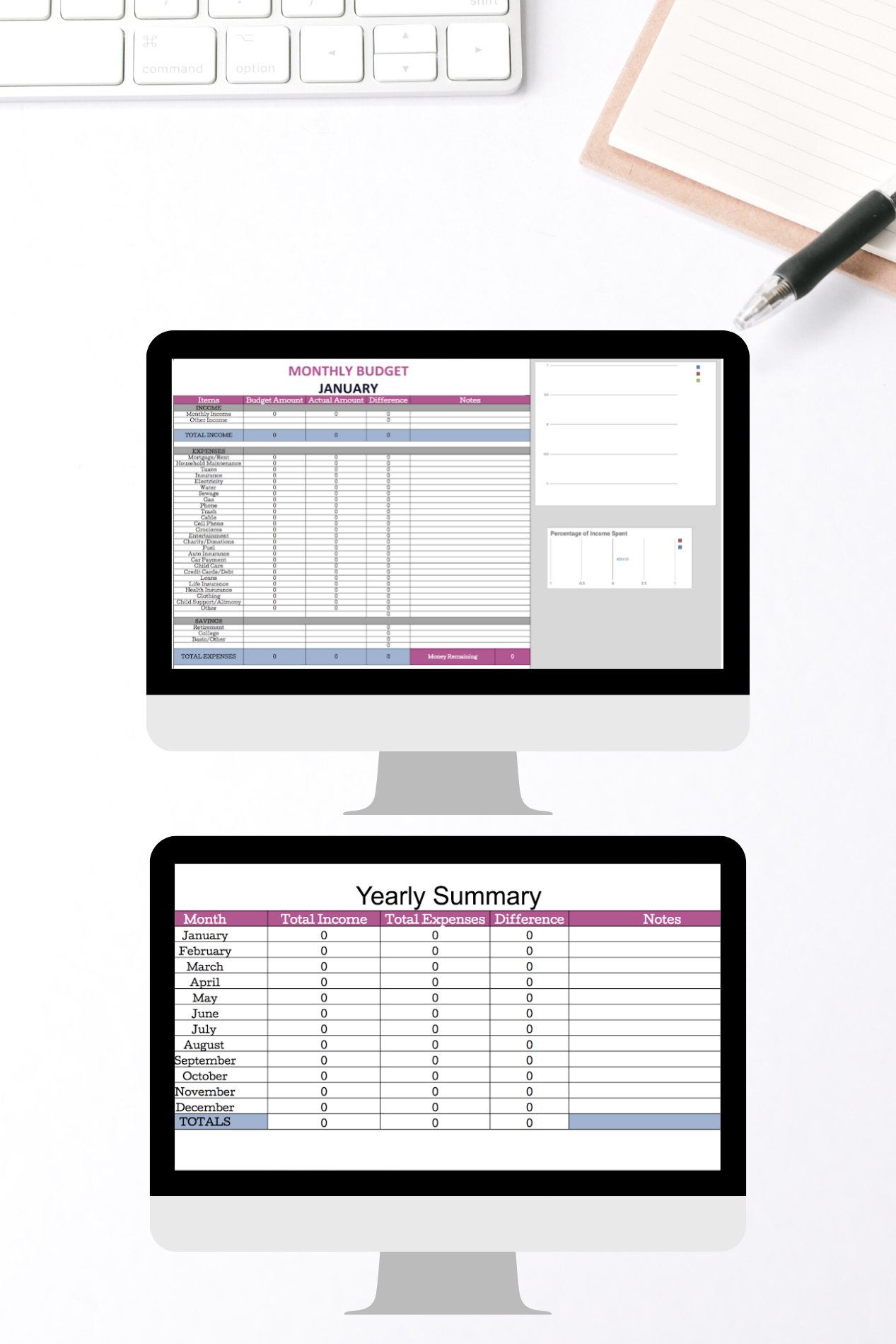 A great help
These are a godsend. 9 times out of 10 I cannot remember when a subscription is supposed to be renewed. I am very happy that I obtained these.
Download
Great budget spreadsheet. It's set up clear ams concise. I never start a year without a new one.
Easy to use
Well designed and easy to use, will help me keep my finances organized. Thank you!